Is Your Content Promotion Worthy?
I want to talk about promotion today.  Far too many business people, both online as well as offline are chasing a rainbow.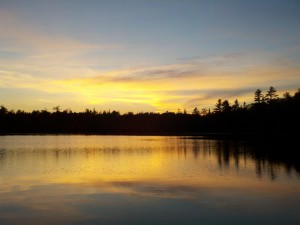 Particularly online there are many, many hucksters selling folks on the next and greatest idea.
What many (most?) people fail to realize (until their pockets have been emptied of the required amount) is that there really is no easy way to make money online – or offline for that matter.
Showing Up?
What it requires first of all is for someone to show up.  As in attend to the business details.  You are running a business after all aren't you?  You aren't just trying to make some money – are you?
Caught In A Trap
Many people get caught in a trap.  A never ending cycle of trying one thing after another to see if it will work.  While there is nothing inherently wrong with trying new things, oftentimes the problem is that what they are attempting to sell (and thus make some money) isn't worth selling – or even trying to sell.
What Do You Know?
The thing about this never ending cycle is that there is always something more to know.  Something new to try.
Trying something new is almost always a thrill.  And then the thrill wears off. Or you realize that you don't have enough resources (money) to make it happen.  Make what happen?  What were you trying to do in the first place?  Oh – that's right – make some money.
Look At It A Different Way
Instead of starting with the idea of doing something "because I can make a lot of money with this", try starting with the idea of "what can I produce or supply that makes people happy?"
People Want To Be Happy
That's what everyone wants after all – to be happy.  Even if only for a moment.  Can you make them happy?  For a moment?  Give them what they want?  It's a great business model.  You should try it.
Promotion Worthy Content
Now that you have found something that "can make people happy" – by supplying satisfaction to their wants and needs – you have promotion worthy content.  The point of this article.
How To Promote?
There are of course a myriad of ways to promote.  Television, Radio, Newspapers, Classified Ads both online and offline, Press Releases, Online Advertising (Google Adwords and other ad networks), Signing up with an affiliate network like Commission Junction, or Shareasale (amongst many others) , and other things like online banner advertising, billboard advertising, and more.
Do You Have Something That Is Worth Putting On A Billboard?
This thing or "these things" that you are trying to sell – are they worth spending some money and putting up on a billboard on the side of the freeway to tell people about?  How about telling them about "your thing"  in a press release?
Is it worth it?
If it's not worth telling people about it in a press release then maybe it's just a filler.  Maybe this thing that you are doing is just filling time.  I've been there.  Many of my days used to be filled with "filler".
You often never know what is going to work until you try it.  Experience it.  In order to experience it you need to try it.  In order to try it you need some confidence that it is going to be worth your time, and confidence comes from trying.
How Do You Know If It Is Worth It?
You often do not know if a new promotion or idea is worth it until you try it.  It is both a beautiful thing – and an enigma.
What If I Have No Money For Promotion?
It does help of course to have a promotional budget – however small.  Most ad agencies recommend that you plan on spending at least 5% of your total gross sales (if you have a minimum of at least 25% gross profit margin) on advertising and promotion of your business.
For some businesses 5% is a low amount – for others it is totally out of the question. If you have no sales at all then that's where the enigma part comes in.
Either way you need to be selling something that people want.  And people want to be happy.  Give them that and you will have promotion worthy content – no matter what you are selling.
All the best,
Kurt Simula
p.s. If you are having a hard time getting your "promotion worthy content" noticed maybe it's time we had a conversation to see if Mad Progress Marketing can help.  No fee initial consultation.  Use our Contact Form to get in touch.