While running this internet marketing company I often get asked by people who make their own products (from home – in the back yard shop – or even on their kitchen table) how they should get started selling online, they also often ask if I can make a website for them.
Note:  This article is not aimed at large manufacturers, wholesalers, or distributors – if you are one of these, we have a different article about opening up new online (high volume) sales channels.  You can access that info HERE.
Below is my response to just one of these questions. The question was posed by a guy who makes custom metal art in his shop at home.
With his permission I have included a link to what he has going on online right now.  See this Facebook page.
(I've added additional pertinent information (videos, etc.) here since my initial (email) response to him)
.
.
.
How Much $ To Build A Website For Me?
Hi …. ,
Thanks for getting in touch.  Nice job on the "Man Cave" sign.  I took a look at your FB page.  Very nice.
I'm not currently building websites for individuals, but I do have some recommendations for you to check out.
Etsy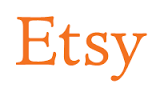 1) Have you heard of Etsy.com?
I highly recommend you get set up on there.Only 20 cents to list an item – no membership fees – and the commission charge is reasonable when you sell an item.
Thousands of people search for and buy stuff on there every day. Here's a search I did on Etsy for "custom metal art":
https://www.etsy.com/search?q=custom%20metal%20art&ref=auto1
Lots of people selling similar stuff to what you do. It would be real easy for you to upload some photos of your work and essentially copy (and put into your own words) what the other sellers are doing/saying in their descriptions.
Etsy Video
Below is an excellent video done by Christian Thayer that talks about Etsy and how to promote your products, get followers, and other good online product marketing tips.
With Etsy you have a ready made audience as with Amazon (see below).
I'm pretty sure Etsy will handle customer payments for you too.
Shopify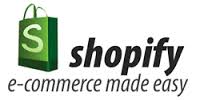 2) If you are more "hands on" and want to (or additionally to Etsy) build a stand alone website I recommend that you check out Shopify.com.
I think it's $30/month for a basic account, but they give you the first couple of weeks free.
You'd need to do a lot more work as well as "internet promotion" to get your stuff noticed – that takes time, the other options I mention here are far better for getting started – or at least taking the next step in addition to what you have going on with Facebook.
I could help you out with the "promotion" part, but having your own store on your own website is usually a "very long row to hoe" and you'll have to pay upfront for the pleasure as well – lol.
Below is a Shopify Review video made by  Ryan from Web Eminence.
If you do get set up with your own store on Shopify (or one of the other e-commerce platforms) and you aren't getting enough visitors then contact me again and we can talk about how to get you some more customers.
Amazon
3) If you are making "ready made signs" (like 'Joe's Garage', etc.)in addition to your custom work then you can get a lot of exposure by listing on Amazon.com.
They have a couple of different options/routes you can take. You can even send your inventory in to their warehouse(s) using their (Amazon FBA) program and your items would likely rank high in their search box results because they always list their "shipped by Amazon" products at the top of the results.
You can also list (for $1 an item I think) on Amazon and ship from your shop. They also have "store" options that you can pay for.  If your stuff is really good you can even advertise it on Amazon, Facebook, and other high traffic sites using their ad platforms.
See:      http://honestsellingonline.com (Jordan Malik)
Regular Advertising
You can pay for ads (as mentioned above) on Google (adwords), Facebook, Amazon, and other sites, but where are you going to send the people who click on the ad?   You need a website right?  Well… it doesn't have to be your "domain".  If you set up an Etsy store, or a Shopify store, you can advertise and send them right to your store – or even your Ebay listing (see below).
Ebay
5 – 10) There's a ton more advice I could give you, but those are my top recommendations for now. If you aren't on Ebay (with ready made products) you should consider that too.
http://www.skipmcgrath.com/auction_sr/77-tips-tools-selling-ebay.shtml
Hope this helps and feel free to contact me at any time – I'm usually full of free advice.